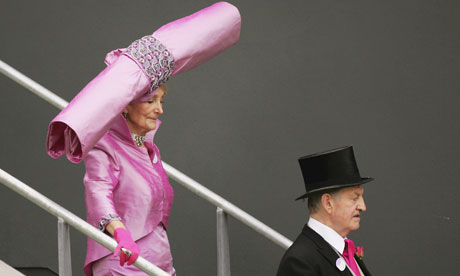 I was trawling about the internet and came across this amazing photo of a groovy lady at the Ascot Races in England last year. I absolutely adore her pink gloves.
I wonder if a hat can ever be considered too big? The photo does not show her handbag - I wonder if she went with something equally as subtle.
Perhaps I am underestimating the versatility of this headpiece - it could double as a bed swag or a picnic blanket.